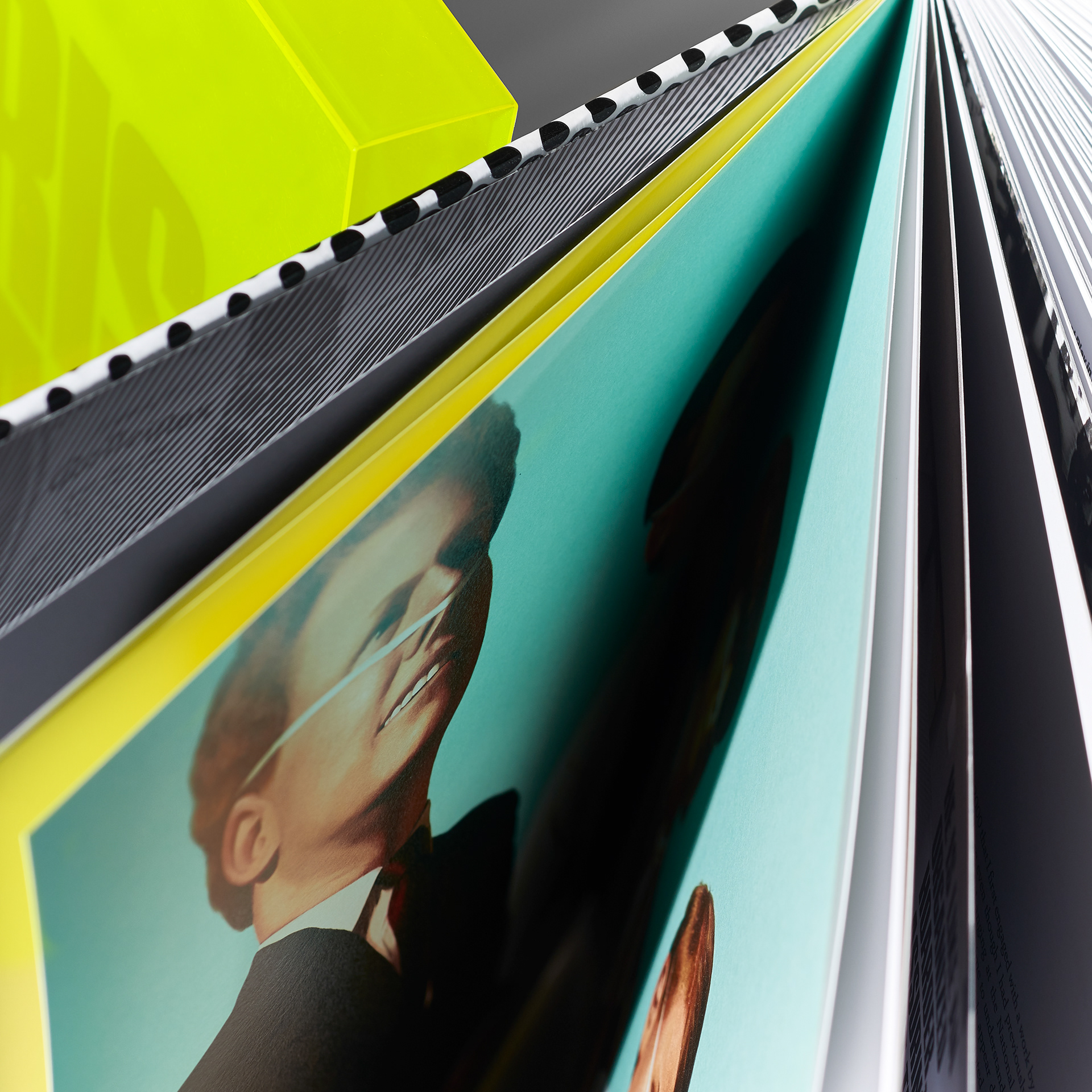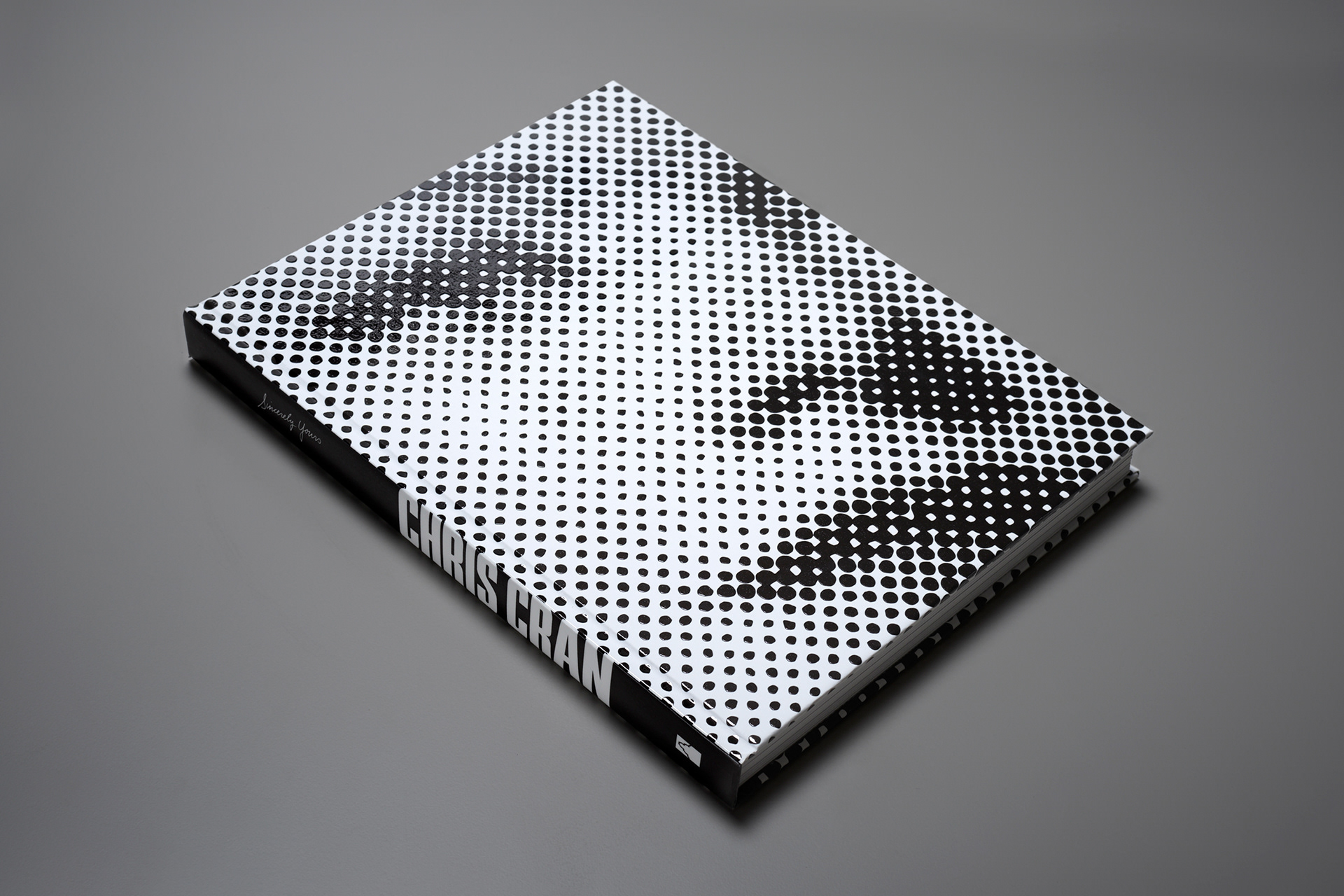 This book accompanies an exhibition at the National Gallery of Canada of paintings, prints and drawings by Canadian artist Chris Cran. The book includes reproductions of all of the works in the show, along with a number of the artist's other pieces, and spans from his early career to present day. The artist produced a remarkable series of paintings using the halftone dot in the early 1990s, and the technique has been carried through to recent work in his series of small round paintings of people's faces – his Chorus works – that he places around the exhibition space. These works represent visitors themselves, and with their various expressions provide silent commentary on the works that they accompany.
It was essential that the design of the book be sympathetic to the work of this contemporary artist. The halftone dot was chosen as an approach for the cover as this technique has been one constant in the artist's multifaceted career. The colour sleeve was incorporated as a way to reference the many layers in this artist's practice, and the use of one of the

Chorus

faces on the cover was a humorous nod to the visitor experience. A selection of

Chorus

works were also used throughout the catalogue as dividers between sections. The rationale behind this was to tie the inside of the book in with the cover and extend the idea of commentary and the importance of the halftone in this artist's work. A spot-UV varnish was used on the cover to give the image a three-dimensional quality similar to his works.
—
Project | Honors & Awards

2017 Communication Art | Typography Annual 7, Award of Excellence in Book Design
2016 RGD 1st In-House Design Awards, Award of Distinction

2016 Design and Design | International Design Awards, Design of the day (17.11.2016)
2016 Redgee Awards, Print Marketing Award
2016 Redgee Awards, Best of Region Award