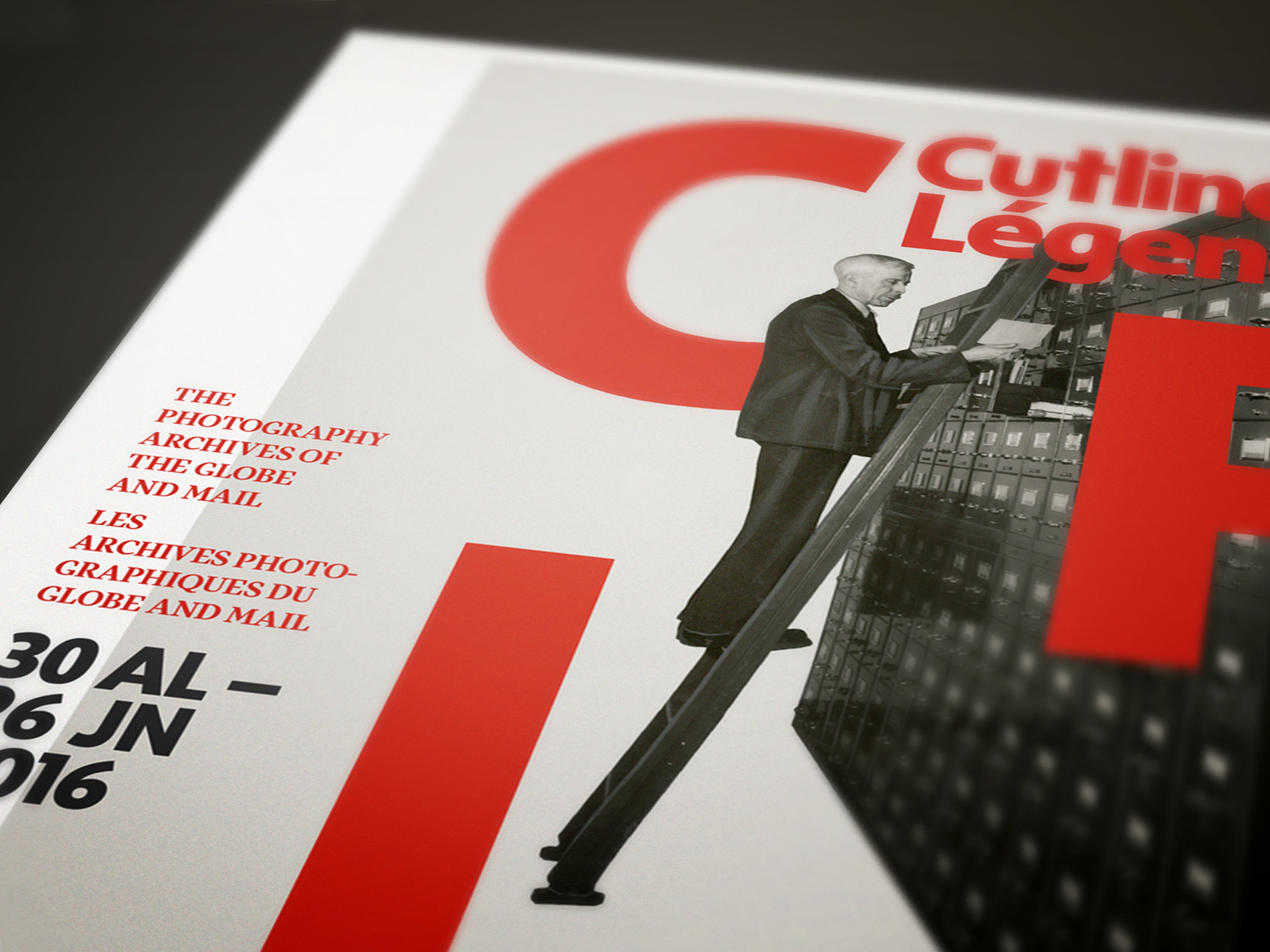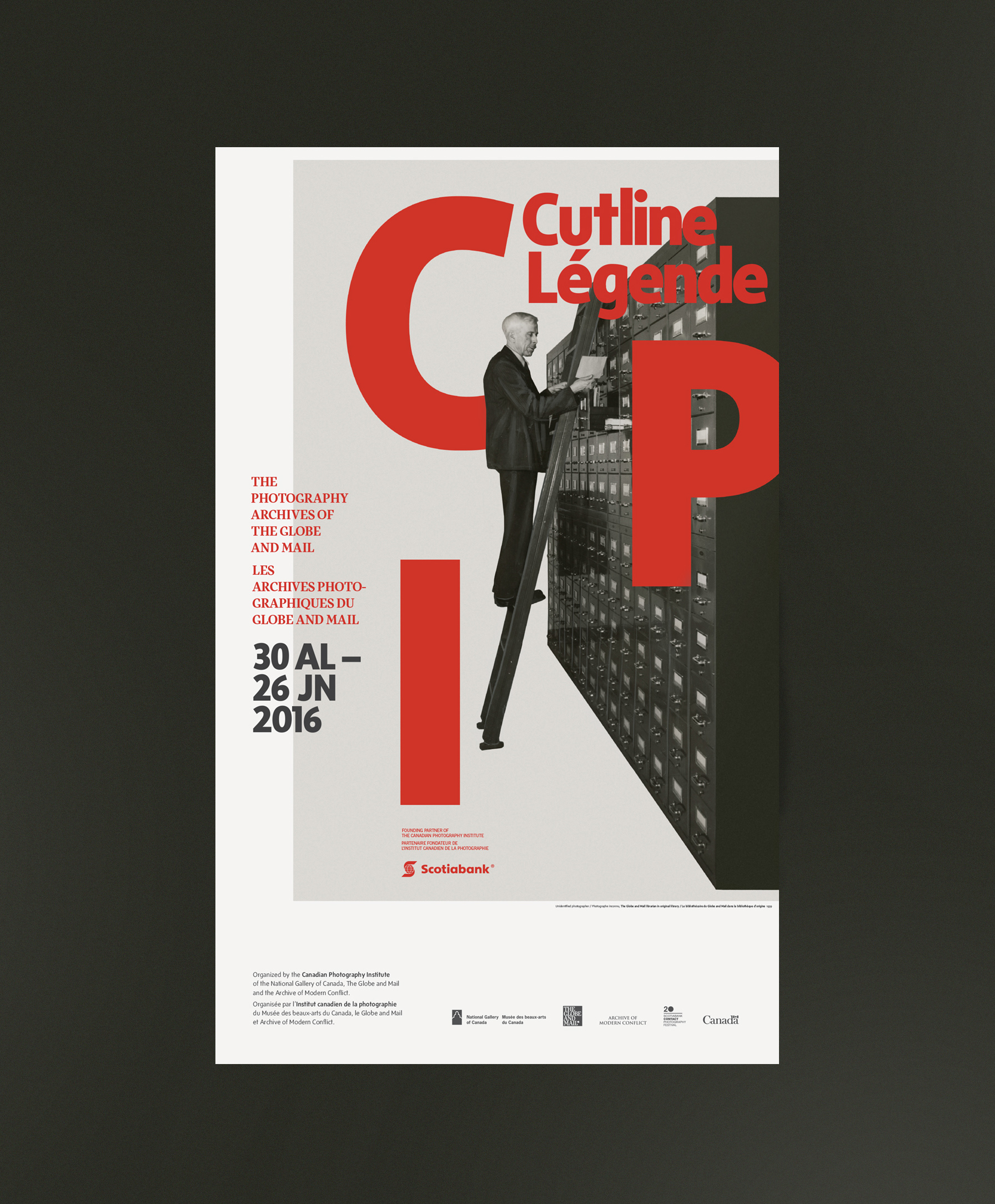 A bilingual poster produced for the launch of the first exhibition of the newly formed Canadian Photography Institute (CPI) at the National Gallery of Canada. The poster was produced as a limited edition for the opening night of the exhibition , an exhibition of press photographs donated by . Powerful, compelling and provocative, these photographs were the lens through which Canadians witnessed the defining moments of the twentieth century.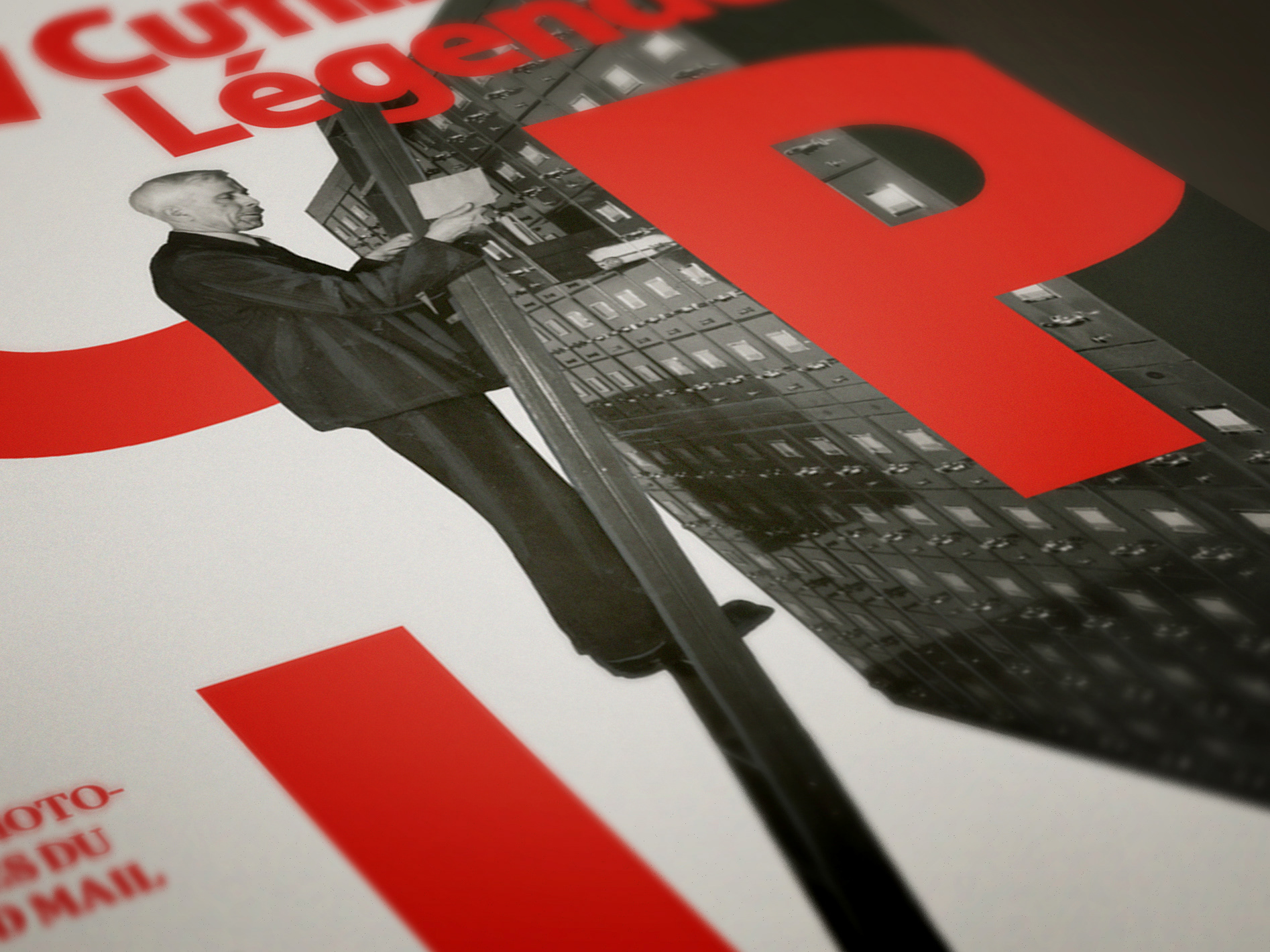 The poster features a photographic print from archives by an unknown press photographer. In the image, a librarian removes a photograph from archives cabinet. He holds it as though reading the descriptive caption on the back of the photographic print – also known as a "cutline," the source of the exhibition's title. Placing the large CPI letters overlapping and surrounding the image creates a strong compositional focus on the Institute and its identity. Keeping the red from the CPI brand and leaving the rest of the poster black and white further evokes the nostalgic golden age of the newspaper's history. 
The posters were printed on 80 lb cover stock and measured 24" x 36".